Ever needed a ladder for a day?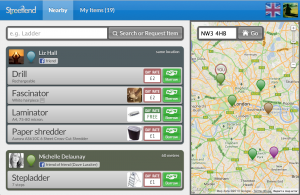 StreetLend is an online marketplace for sharing everyday items with neighbours and friends.
Carpet cleaners, pressure washers, iPads, unique designer hats – all welcome on StreetLend. Lenders make money from their unused things, and borrowers save time, storage and money on unnecessary purchases. Win-win!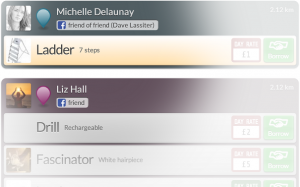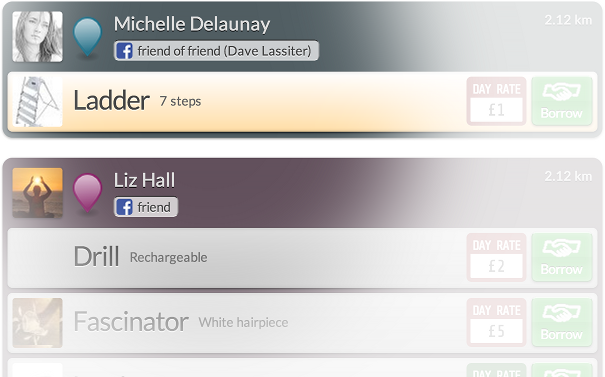 StreetLend has an advanced trust system that highlights your friends, their friends, and StreetLenders they've endorsed.
Looking to borrow something but don't find it listed? Add a request, visible to nearby people, and you'll get an email when the item is listed.
Security is important to us. There's no need to reveal your address. Choose whether the borrower picks up the item, the lender delivers, or meet at a public place. For peace of mind, take a security deposit that covers the cost of your item. Pay by cash, or via your smartphone using the Barclays PingIt app (fee-free, instant, and works with any UK bank account).
Coming soon – a Mobile app that scans barcodes for instant listings of books and DVDs
Give StreetLend a try today – what will you lend?